Wagons and Tricycles manufactured by
Valley Road Speeder Wagons
717-786-6875


Don't roll along on just any wagon.
Roll on a Speeder Wagon!
Valley Road Speeder Wagons are built with the finest hardwoods and "poly". The brightly colored side racks are strongly bonded to last a very long time. 
No-tilt auto steering, ball bearing pneumatic wheels and tires and extra heavy duty framework make a strong wagon for pleasure, gardening, farming or contracting. With proper care these wagons will give you many years of service.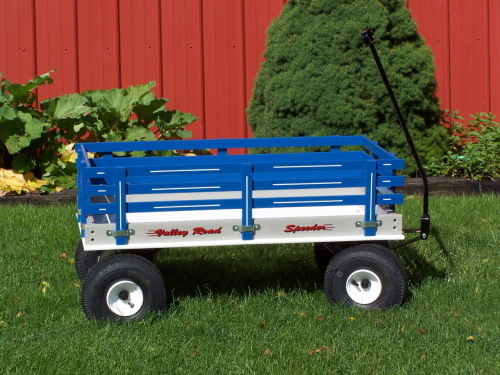 Model 350 Poly Wagon - no rust or maintenance.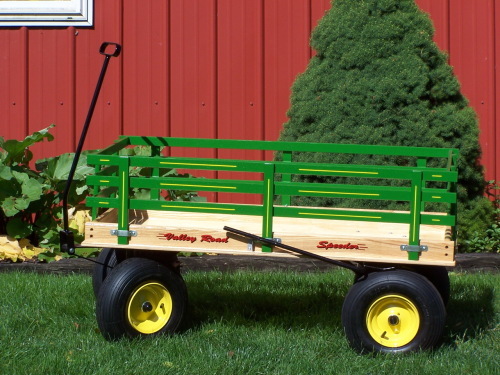 Model 1300 with brake - John Deere colors.


Model 310, 6500 and 350 - color options are red, blue, pink or green.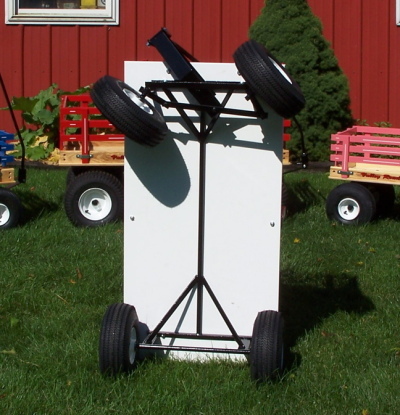 Running gear - Auto turn steering.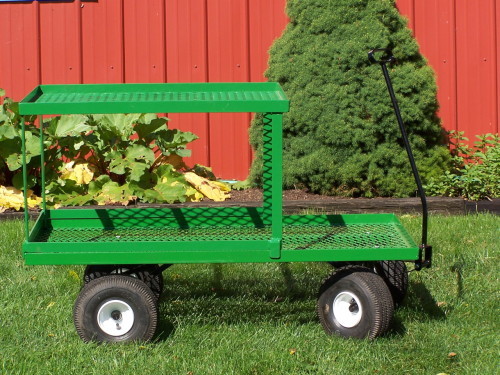 Model 400 steel wagon with deck. Made for greenhouses and retail stores.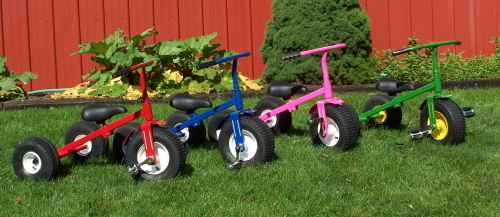 Heavy duty tricycles made to last for generations.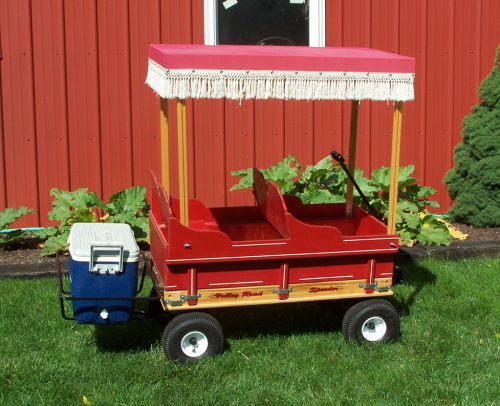 Wagon with seat, canopy and ice chest carrier options.


More styles and options available!
Valley Road Woodworks, L.L.C.
1278 Georgetown Rd., Quarryville, PA 17566

717-786-6875
Back to Wagon Manufacturers Category