Heavy Duty Farm and Hay Wagons
by Gap Hill Farm Wagons
Gap Hill Farm Wagons
5549 Lincoln Highway, Gap, PA 17527
1-717-442-9489
CLICK HERE for Map and Directions.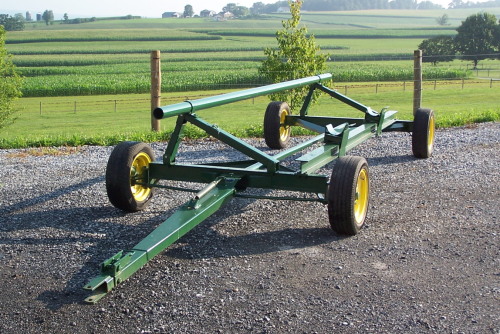 Header wagon available in green or red.
Spring assist tongue is standard.


Tandem rack hitch with hydraulic steering.
Gap Hill Farm Wagons are hand built, one wagon at a time, by the Mervin Zook family. Their wagons are extremely well built to last for many years and are used by the Zook family on their own farm. This gives them hands-on product testing and development.


8'x18' hay wagon. Spring assist tongue andtelescoping hitch tongue are standard on all hay wagons.


12 ton tandem axle running gear.
(14 ton available)


10 ton single axle running gear.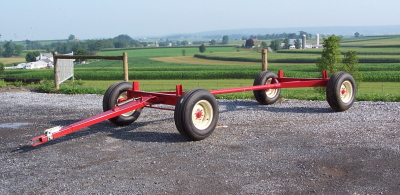 8 ton single axle running gear.


Hay wagons available in 5 standard sizes:
8'x16', 8'x18', 8'x20', 9'x18' and 9'x20'.
Custom sizes available upon request.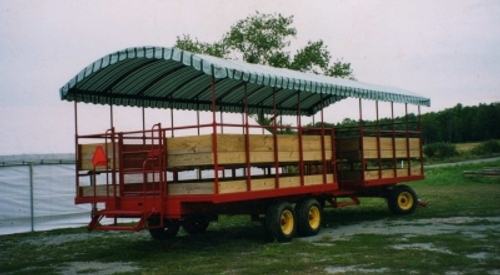 Hay ride wagons are individually constructed to customer specifications. Please call for specifications and pricing.

Gap Hill Farm Wagons
5549 Lincoln Highway, Gap, PA 17527
1-717-442-9489
CLICK HERE for Map and Directions


Back to Farm Equipment Category