Storage Sheds, Garages and Guest Houses
by Rainbow Structures
RAINBOW STRUCTURES, LLC
2008 Mine Road, Paradise, PA 17562
717-786-6364
You Dream It, We'll Build It!
Quality built structures designed to compliment any living space.
Choose from standard models or high end customizable buildings with options too numerous to list.
We build quality structures that will last for years, using maintenance free vinyl exteriors, pressure treated under frames, steel exterior doors and long lasting roofing materials.
Dealers Wanted - Wholesale
12'x20' Hip Roof Shed
Options: architectural shingles, cupola, copper weather vane, extra door, door glass.
Add value and functionality to your property with a storage building. Increase your storage space, work and planting space, and equipment and recreational vehicle storage.
Each building is finished to your specifications.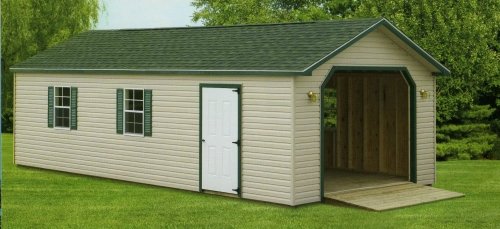 14'x28' Vinyl A-Frame Garage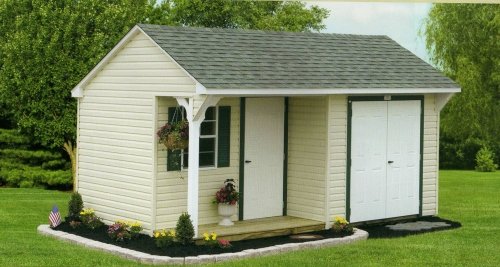 10'x16' Vinyl Quaker Shed with 3'x8' Porch


12'x16' Steeper A-Frame
Optional Dormer with Half Round Window


12'x20' Hip Roof Vinyl Guest House
A guest or summer house adds beauty and usable space for your outdoor entertaining and enjoyment. Provide a comfortable space for guests and friends to relax by your pool, stay for a visit, or enjoy that family get together.
These quality structures add value to your home.
Relax and enjoy the outdoors more this year with a guest house designed to enhance the beauty of your yard.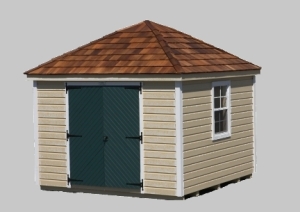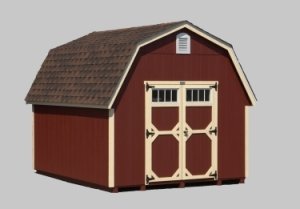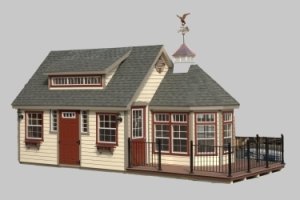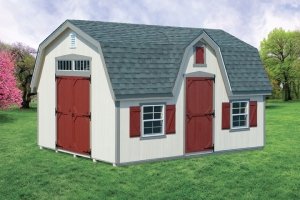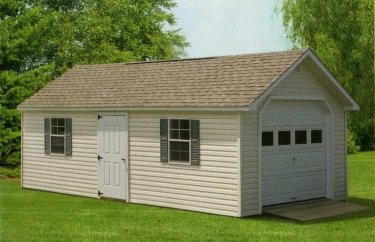 Portable Self Storage Units
Portable Self Storage Units
Have them painted in your company colors and put your logo on the side for rentable self storage.
We offer 20 door colors and variety of standard paint colors.
Four sizes available: 8x12, 8x16, 8x18, 8x20

RAINBOW STRUCTURES, LLC
2008 Mine Road, Paradise, PA 17562
717-786-6364

Back to Buildings Category Page